Shopping for a king size bed may sometimes become a bit confusing. You will most likely find many brands and somewhat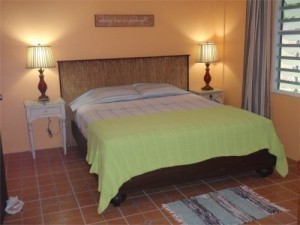 slight differences in sizes. Generally speaking, you can classify these beds according to their sizes. There are two king size bed sizes you should become familiar with. From there, the choice of which bed to buy will be a lot easier.
Two King Size Bed Sizes
There are actually two king size bed sizes that you'll come across. The first is known as the Eastern King or otherwise known as the standard king size bed. The second one is known as the Western King or otherwise known as the California King Size Bed. The clearest distinction between these two king size bed sizes is the dimensions of each type of bed.
Standard King Size Bed Dimensions
Your eastern king size bed or standard king size will be about 16 inches wider than a queen size bed. Comparing lengths, a standard king will be just as long as a queen bed. If ever you buy a standard king you'll notice that they always come with a couple of box frames or springs along with a single mattress. These will make moving your king bed a lot easier.
Dimensions: Here are your standard king size bed sizes and dimensions. It will be 76 inches in width and 80 inches in length. Each person sleeping in the bed will have 38 inches of sleeping space, which is quite like that of a twin bed.
Pros: This is the most comfortable sized bed for most adults. Buying sheets that fit this bed is easy since they would usually just fit the standard size. The length of this bed will be enough to fit most people.
Cons: Obviously, the size of this bed won't be practical if only one person is going to use it. This bed won't be good enough for very tall people.
Western King Size Bed Dimensions
The California or western king size bed is the longest sized bed you'll find. If you're shopping for a bed for someone that's really tall then this should be your choice. They also ship with box springs and a mattress.
Dimensions: The western king is 72 inches wide and will be 84 inches long. Sleeping space is at 36 inches per person. With the California king size bed sizes a really tall individual can sleep comfortably from one corner to the other.
Pros: The bed is wide enough for two tall people to sleep in and it is the longest size available. The extra four inches of length compared to a standard king is meant to accommodate really tall people.
Cons: This really long bed is cumbersome when bringing it into your room. You might have to get a custom sized mattress that would fit this bed.