How Long is the Hudson River?
One of the popular rivers in the United States, the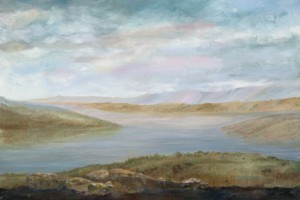 Hudson River passes through the states of New Jersey and New York. The river rises in Essex County, New York, specifically at the Lake Tear of Clouds. Its slopes are seen at the Adirondack Mountains' Mount Marcy. The mouth of this body of water is the Upper New York Bay. This river was named after Henry Hudson, the Englishman who explored the watercourse. To know more about this famous river that borders New York and New Jersey, it is best to know the length of the Hudson River.
The Length of the Hudson River
How long is the Hudson River? The length of this river is 507 kilometers or 315 miles. The basin of the Hudson River measures 14,000 square miles. The average water discharge for the Lower New York Nay is 21,400 cubic foot per second. On the other hand, the mean water discharge elsewhere is 15,000 cubic foot per second.
The river starts at Henderson Lake. The Mohawk River joins the Hudson at Troy in the north of Albany. It passes between the Taconic Mountains and the Catskill Mountains. The river widens at the Tappan Zee and flows between the New Jersey Palisades and the Manhattan Island. It ends at the New York Bay, which is one of the arms of the Atlantic Ocean.
The river has numerous tributaries including the Opalescent Brook, the Cedar River, the India River as well as the Boreas River. Aside from these, the other tributaries are the Fishkill Creek, the Moodna Creek, the Sparkill Creek, the Saw Mill River and the Pocantico River.
Additional Facts and Other Interesting Details
The Hudson River features different forms of transportation like railroads, ferries and bridges. People can find numerous railroads at the Upper Hudson River Valley such as the Saratoga Railroad, the Albany Northern Railroad as well as the Troy and Boston Railroad. Aside from these, the New York, West Shore and Buffalo Railway runs to the Hudson's west shore.
Some of the bridges that people can find along the Hudson River are the George Washington Bridge and the Verrazano-Narrows Bridge. In addition to these, people can also see tunnels including the Holland Tunnel and the Lincoln Tunnel. Other attractions that tourists can see along the river are the Green Islan Bridge and the Troy-Waterford Bridge. The Green Island Bridge is very helpful because it is used by people to travel from the south part of the river to the Federal Dam.