How Big is The Harley Owner Group?
A marketing club organized by Harley-Davidson, the Harley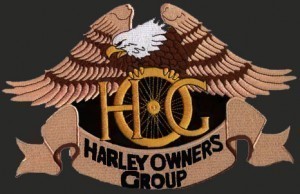 Owner Group aims to promote the Harley-Davidson motorcycles. The organization of the club contributed to the improved financial performance of the company in the 1980s and 1990s. The members of the club receive discounts when they buy the motorcycles. The club was organized in 1983 to develop strong and long lasting relationships with the enterprise's customers as well as employees. Whenever the organization hosts special events, members receive souvenir items like clothing. To know the size of the group, it is best to look at the number of members of the organization.
The Members of the Organization
How big is the Harley Owner Group? The size of the organization can be measured in terms of the number of the members of the club. The total membership of the organization in 1985 is 60,000. Membership in the organization improved in 1991 to 151,600. After eight years, the membership of the club increased to half million. In the early 2000s, the club's total membership reached a million.
Another way of measuring the size of Harley Owner Group is by determining the number of the chapters of the club. In 1985, the organization has 49 chapters. Six years after, the number of chapters increased and reached 685. In 1999, the total number of chapters was 1,157.
Additional Information and Other Important Details
Harley Owner Group offers consumers and employees three types of membership, namely the full membership, the associate membership and the life membership. Those who like to apply for full membership, they should prepare $45 dollars for the membership for a year, $85 for two years and $120 for three years. On the other hand, associate membership costs $25 for a year. Members who want to renew this type of membership should allot $45 for two years and $65 for three years.
Harley Owner Group full members are entitled to all the club's benefits. Such type of membership is only open to those who own Buell as well as Harley-Davidson motorcycles. The benefits of associate members include the membership card, the bronze HOG pin as well as the embroidered HOG patch. In addition, they can participate in the ABCs of Touring competition and the Mileage Program. Moreover, associate members can join the Safe Riders Skills Program. The full and associate members of Harley Owner Group are also members of the Ladies of Harley organization. Above all, the members of the group are welcome to join in the special events organized by Harley Owner Group.