How Big is National Geographic?
One of the most popular and largest non-profit educational institutions in the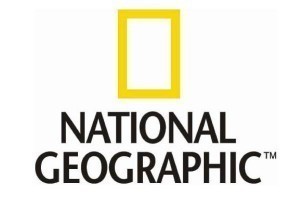 world, the National Geographic Society focuses on conducting studies about archaeology, geography, history, world culture as well as natural science. The institution also promotes historical and environmental conservation. The studies conducted by the institution were published in magazines. To enhance the understanding of people in the mentioned fields, it launched the National Geographic channel. To know how big National Geographic is, let us look at the membership as well as number of channels associated with the institution.
The Size of National Geographic
How big is National Geographic? One way of looking at the size of the educational institution is by determining the total population of its employees. In 2008, the institution announced that it has approximately 1,700 employees. For the fiscal year end, it has total sales of $650 million.
Another way of determining the size of National Geographic is by looking at the membership in the publication. There are approximately 8.5 million subscribers to the National Geographic magazine. In addition to the magazine, the institution has other publications available for readership in the U.S. These include the National Geographic Little Kids, the National Geographic Traveler, the National Geographic Adventure, the National Geographic Explorer as well as the National Geographic Green Guide.
The television channel operated by the institution was launched in 1964 on CBS. The channel can be viewed in various countries. The National Geographic channel is broadcasted through satellite television in Malaysia, Italy, Indonesia, Spain, South Africa, New Zealand, Turkey, China, South Korea, Japan, Brazil, Ukraine and France. In addition, the channel can also be viewed in other countries including Albania, Portugal, Philippines, Serbia and the U.S. A total 46 channels is operated by the educational institution in 2009.
Additional Information and Other Important Details
Some of the achievements of the institution are the provision of translation for the Gospel of Judas, the discovery of the Tsangpo Gorge's hidden waterfall, assistance in the discovery of the RMS Titanic, publication of the Arctic exploration as well as the publication of the discovery of remains related to the Bronze Age.
To credit the efforts of scientists to discover and unveil historical facts, the educational institution awards them the Hubbard Medal. As of 2000, the medal has been awarded 34 times. One of the most recent scientists who received the medal is Matthew Henson, who have great contributions to the Arctic exploration, which was led by Robert Peary.