One of the top international computer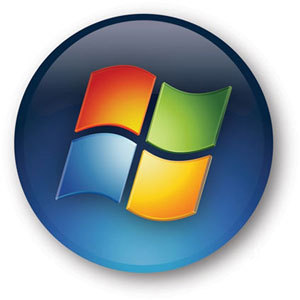 technology companies today, Microsoft Corporation designs, manufactures, supports as well as licenses numerous products for computers. The firm was established in 1975 by Bill Gates and Paul Allen. Some of the most popular and profitable products introduced by the firm are the Microsoft Office software and the Microsoft Windows OS. Aside from computer technologies, the firm ventured in other industries like the cable television industry by establishing the broadcasting network known as the MSNBC. To learn more about Microsoft, let us look at the size of the company.
The Size of Microsoft
How big is Microsoft? The size of Microsoft can be determined in terms of the number of people employed in the company. For the fiscal year 2009, the company employs at least 93,000 in different countries. For the same year, Microsoft posted total revenue of $58.437 billion and an operating income of $20.363 billion. The net income posted by the firm is $14.569 billion and the total asset is $77.888 billion. The total equity is $19.558 billion.
The size of the firm can also be determined by looking at its divisions on as well as platform products. The company's flagship merchandise is the Windows operating system. The product was developed in various versions such as the Windows 7, Windows Vista, Windows XP and the Windows Server 2003. To assist consumers who are in search for a product that include compilers and programming tools, the firm introduced the Microsoft Visual Studio.
The firm has several services division, which include the Business Division, the Entertainment and Devices Division as well as the Services Division. The Business Division focuses on the development of products for offices. Some of the products designed by the division are the OneNote, InfoPath, the MapPoint and the Microsoft Dynamics.
The Entertainment and Devices Division launched different computer games like the Microsoft Flight Simulator and the Age of Empires. Other products introduced by this division are the Encarta, the Xbox and the Microsoft Zone. The services division launched various versions of server software including the Microsoft SQL Server, the Microsoft Exchange Server and the Small Business Server.
Additional Information and Other Important Details
One of the latest initiatives of the firm is to implement different environmental measures. These include the installation of at least 2,000 solar panels on the buildings owned by the firm. In addition, the firm also initiated the project Digital Green, which aided the agriculturists in India about the proper use of azolla.