Although primarily a web site devoted to video and image hosting,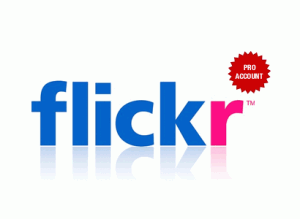 Flickr is also an online community and a web services suite. It has been one of the most reliable ways of embedding and sharing personal photos. Bloggers use this service widely to host the various pictures and images that they need to embed in social media and blogs. Created by the company called Ludicorp, the site was bought by Yahoo! Inc. in 2005. To learn more about this video/photo sharing site, it is good to know the size of Flickr.
The Size of Flickr
How big is Flickr? Based on reports, Flickr currently hosts over 4 billion images. In addition to the original English version as well as the traditional Chinese, it is now available in Italian, German and French. Likewise, it can also be used in Spanish, Brazilian, Portuguese and Korean. As of August 2009, it has a total 124 servers and 62 databases. Each pair of servers handles approximately 800,000 registered user accounts. It uses a variety of system administration tools including CVSup, SystemImager and Ganglia. Moreover, it features a reliable software platform with Java, ImageMagick and Memcached.
Additional Facts and Other Interesting Details
Flickr was invented and designed by Ludicorp, which is a company based within the coastal city of Vancouver in British Columbia. The company came up with it after making use of its tools originally developed for its multiplayer online game called Game Neverending. After a series of tests, the video/photo sharing site became a more promising project. Because of this major development, the game was shelved instead of developing it further.
Flickr experienced a number of important corporate changes in 2008. Co-founder Stewart Butterfield resigned in June, which is the very same month that co-founder Caterina Fake resigned from the group. In December 2008, Yahoo reduced its workforce further by cutting three of its Flickr employees.
Flickr has many cool and convenient features. It offers two different kinds of accounts, namely the Pro and the Free. The Pro account offers users the wonderful opportunity to upload unlimited videos and photos each month. Likewise, users are guaranteed unlimited storage and bandwidth. Add to that, users can view account statistics as well as receive advertising-free browsing.
On the other hand, the Free account gives users the opportunity to upload a couple of videos and images of up to 100MB every month. Registered users must visit their accounts on a regular basis. Any account that is found inactive for at least 90 successive days will be removed completely. The other important features of Flickr include mandatory photo filtering, Atom and RSS feeds as well as an online photo-editing application.