One of the satellite television and cable television channels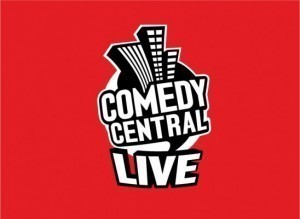 broadcasted in America, Comedy Central focuses on producing and introducing syndicated and original programs. The local versions of the channel have been introduced in some European countries including Germany, Poland, Sweden, Hungary and Italy in the late 2006. The first country that received the local version of the channel outside Europe and North America is New Zealand. To know how big Comedy Central is, it is best to look at the number of employees in the company as well as the number of programs televised by the channel.
The Size of Comedy Central
How big is Comedy Central? One way of looking at the size of the channel is by determining the number of employees serving the firm. Comedy Central has around 200 to 500 employees. To improve the performance of the company, it hires talents and department employees based on skills. Aside from this, it offers opportunities to students to explore the jobs in the company by working as interns.
In terms of television programming, there are 13 current TV programs broadcasted by the company and approximately 82 past original programs. The number of present off-network syndicated programs that can be viewed at Comedy Central is five while the non-original syndicated programs is estimated to be 66. Aside from these programs, the company also produces films. The firm produced seven motion pictures, which include "South Park: Bigger, Longer & Uncut," "The Hebrew Hammer," "Strangers with Candy," "Odd Todd" and "Ghosts/Aliens." In addition to the original movies, the channel also broadcasts other movies produced by other motion picture companies such as "Coming to America," "Jim Henson Company Uncensored," "My Stepmother Is an Alien" and "The Original Kings of Comedy."
Additional Information and Other Important Details
To attract viewers to see the movies and television programs broadcasted at Comedy Central, the company introduced the 1080i high definition simulcast on 13 January 2009. Some of the television programs in high definition are "The Sarah Silverman Program," "The Jeff Dunham Show" and "Michael & Michael Have Issues."
The popularity of the cable television channel started when it introduced the television program "South Park" in 1997. The television show is very controversial and it received the TV-MA rating, which made it more interesting. Because of this, at least half of American homes watch the show in 1998. Six years after the introduction of "South Park," the company launched another program meant for mature audiences known as the "Secret Stash."