The size of an iPhone4 is 4.51 x 2.31 x .37 inches. it weighs 4.8 ounces. In terms of size, it is almost the same as the other iPhone models.
Overview
This touchscreen smartphone was created by Apple. It is the successor to the iPhone 3GS. The device can be used in a variety of ways. It is mainly designed for video calling.
However, it can also handle other media. Books, music, games, periodicals and movies can be accessed from the phone. Web browsing and email is possible with the device too.
Features
This smartphone comes in two versions, the 16GB and the 32GB. The screen size is the same as the original iPhone, 3G and 3GS. However, its resolution is higher at 960 x 480. The size of an iPhone4 allows it to support GSN, Wi-Fi, Bluetooth UMTS, HSDPA/HSUPA and 3G.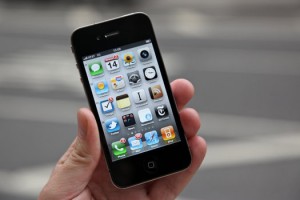 There is a 5 megapixel camera and it is capable of recording video at 720p HD at 30 fps. The battery life is 40 hours for audio and 7/10/10 hours for talk/video/web.
Usage
The smartphone utilizes the iOS operating system. This OS is also used by the earlier models. The iOS is also used by the iPod Touch and the iPad. To manage the interface, one uses their fingertips. The sensitive display makes this possible.
The biggest difference between the iPhone4 and the other models is the design. The un-insulated stainless steel frame functions as the antenna. The panels of chemically strengthened aluminosilicate glass store the device's components.
Specifications
The phone is equipped with 512 MB of eDRAM and an Apple A4 processor. This is four times more compared to the first model. The display uses LED back-lighting.
There are two cameras built in. The one at the font is VGA and is backside illuminated. The other one faces the rear. It has the capability to record video in high-definition. The iOS 4's tap to focus feature is employed by both cameras. The 5x zoom is in the rear camera.
The smartphone uses a Micro-SIM card for those operating at a GSM network. This is situated on a tray which can be ejected. This is on the right side of the phone. With CDMA networks, the connection is made by way of ESN.
The size of an iPhone4 hides the fact that it is filled with numerous features. Aside from the built-in programs, third party vendors continue to increase its power and capabilities.