Folding Carton Dimensions
Starting from the latter parts of the 19th century, the folding carton has continuously played a very significant role in the ongoing success of the packaging industry. Made out of paperboard, the cartons undergo a number of different processes such as fo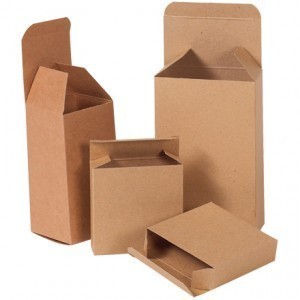 lding, laminating and printing, after which they will be shipped to various manufacturers. These manufacturers are then equipped with machines that are designed to give the containers shape just before the products are to be placed inside them. In addition to these facts, it is also good to know the different folding carton dimensions.
The Dimensions of a Folding Carton
Because the cutting machines have certain limitations, the thickness of the cylinder board to be cut for the production of cartons is somehow affected. In fact, its thickness is limited to only 0.032 inch or 0.81 millimeter. Furthermore, the overall capacity of every carton is affected as well, which will be limited to a few kilograms or pounds. Folding cartons come in various shapes and sizes. However, most of them fall within the size range of 1.44 inches by 0.81 inch by 1.44 inches and 7.25 inches by 2 inches by 7.25 inches.
Additional Facts and Other Interesting Details
The cereal box is a good example of a folding carton. This industry is estimated to have a current value of $10 billion. Most packages are made from scrap paper that is reprocessed, which later on will be transformed into pulp. After that, it will then be made into a cylinder board. In terms of boxes that are designed to carry food, the primary material used is solid sulfate board, which is described as light and high grade.
During the 1840s, people made cartons manually. Strings and tacks were also used to hold them in place. There were only used for storing pricey objects like jewelries. Many historians believed that Charles Henry Foyle invented the paper carton. However, the concept behind the mass production of such product came only as an accident. It happened inside the production facility of the Robert Gair Company within the City of Brooklyn in New York.
Nabisco, which stands for the National Biscuit Co., became the very first to adopt the use of the mass-produced cartons in 1897. The company used it to pack Uneeda Biscuits. Because its use went well, other businesses soon followed. After these important developments, people started to support boxed products more because they have longer shelf life. More importantly, the freshness, taste and quality of the goods are well preserved. However, product packaging had a severe environment impact. To counter such problem, manufacturers decided to reduce the overall usage of materials by supporting the use of recycled materials.