Dimensions of a Sheet Cake
No birthday is complete without a cake. But many people may have not known as much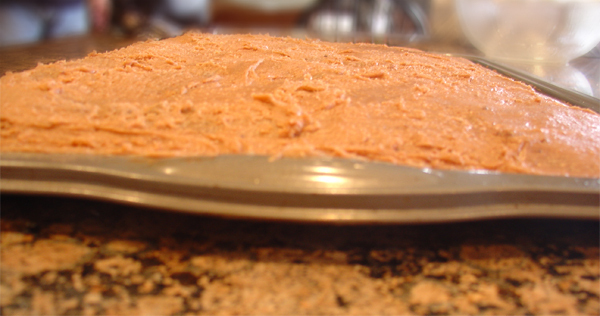 information about cakes than they may have eaten in their lifetime. In this article, we will not only give you an insight on the dimensions of a sheet cake but also some useful data about cakes in general.
Sheet Cakes
Sheet cakes are the most common types of cakes used in birthdays and every other celebration that deserves this sweet treat. Of course, wedding cakes have to be a different story altogether as most wedding cakes are styled and laid out in a more extravagant manner.
Sheet cakes are the standard cakes baked in sheet pans, hence the title. They are those single layer cakes that come in different frostings and flavors. The decoration usually sits on top of the cake. It can come from the simple drawings and writings orchestrated with the use of colorful icing to the more elaborate cake toppers or figurines, which are brought in to define the party theme.
Sheet cakes are budget-friendly cakes. They are usually available in grocery stores and supermarkets. Although they are not as stylish, sheet cakes are good options to make special occasions like birthdays even more special.
Dimensions of a Sheet Cake
Sheet pans come in different sizes, thus the dimensions of a sheet cake also vary. Commonly, there are three sheet cake sizes: the full sheet, the half sheet, and the quarter sheet. If you go check out and try to buy sheet cake pans, you will discover that there doesn't seem to be a fixed size for those three.
The standard size for a full sheet is 16" x 24" x 2". Others also offer full sheet cakes at a dimension of 14" x 22" x 2" and 18" x 26" x 2". For a half sheet, the idea is half the size of a full sheet. In that case, half sheet cake dimensions may be 8" x 16" x 2" or 9" x 12" x 2". The standard dimensions of quarter sheet cakes, the smallest size, are usually 8" x 8" x 2". Full sheet cakes can serve as many as 80 people; half sheet cakes can serve as many as 40 people; quarter sheet cakes can serve as many as 20 people.
So, next time you are buying a cake, make sure that you keep these dimensions of a sheet cake information in mind. Knowing how big the cake is will give you a good idea of how much you will need for a particular number of guests.