Country is one of the most popular genres in music and over the past couple of decades, it has produced some of the world's most popular and biggest singers, ranging from the likes of George Strait to Garth Brooks and with a lot more starting to build their names in the field of country music.
Below, you will find some of the biggest singers who have made their name in the country music genre.
5 Biggest Country Singers of All Time
This singer had forty-four Number 1 hits on the list of Hot Country Songs. In the sixty-four years of this list's history, George Strait holds the crown for having the most Number 1 hits of all time.
For the last thirty years, starting in 1981 and all the way up to 2010, Strait remains to be the sole singer who has songs included in the Top 10 list of Billboard.
Garth Brooks has sold over sixty-eight million albums and for this reason, he is considered as the singer with the most top-selling album of all time. Brooks is married to fellow country singer, Trisha Yearwood.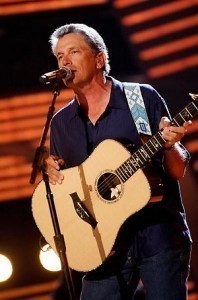 She first made her strong presence felt back in 1976 when she made the cut for one of the Hot Country Songs. Reba McEntire holds the second highest spot in female country singers to have the most Number 1 songs to be included in the Hot Country Songs list. The top position is currently held by an equally famous female country singer, Dolly Parton.
McEntire had twenty-three songs included in the list.
Alan Jackson is known for his take on traditional country music and this is what his fans love most about his music. He has fifty songs that have been included in the top ten list of Hot Country Songs. He also has ten albums that hit the Number 1 spot in the Top Country Albums list.
Tim is married to fellow country music singer, Faith Hill, who is likewise one of the most popular country singers to date. While it was a struggle for this singer in the beginning, with not one of his 1st songs ever making the chart, he finally made a name for himself with his "Indian Outlaw" song back in '94.
He has twenty-three songs that have hit the Number 1 spot in the Hot Count Songs list and he likewise has taken the top spot for Top Country Albums for twelve of his albums.