Bicycle Disk Brake Diameters
The disk brake is one of the main types of bicycle brake systems.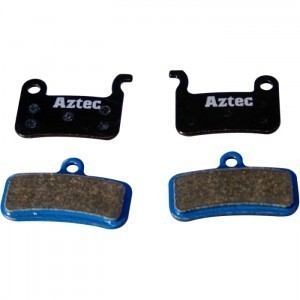 Just like the coaster brakes, drum brakes and rim brakes, this system makes cycling a safer activity. It is made up of a metal disk, which is actually connected to the wheel hub. Aside from bikes, the efficiency of this system makes it a preferred choice for motorcycle owners. Additionally, it is also interesting to learn something about the bicycle disk brake diameters.
The Diameter of Bicycle Disk Brakes
The standard diameter of bicycle disk brakes is 8 inches or about 203 millimeters. Besides this, there is also a smaller version, the diameter of which is about 6 inches or 150 millimeters. Next to this is a slightly bigger version, which has a diameter of 7.28 inches or 185 millimeters. Bikes feature any of these three basic disk brake measurements.
Additional Facts and Other Interesting Details
Disk brakes are highly efficient in various conditions including in snow, mud and water. Because of their efficiency and durability, this particular type of brake system is widely used in off-road bikes. For the same reasons, owners of touring bikes and hybrid bikes prefer to use them as well. Compared to rim brakes, this system has greater mechanical advantage because the disk is squeezed harder.
The rotor holes found in disk brakes give bicycles better stopping power even in wet conditions. It is better to go mountain bike riding with this brake system available because it fits perfectly well the more aggressive types of cycling such as the downhill and free ride biking. More importantly, they need less maintenance and can perform efficiently even in different weather conditions.
The most common forms of disk rotor mounting include the Cannondale's 4-bolt pattern, the center lock as well as the International Standard option. Aside from these, it is also possible to use other forms like the Rock Shox 3-bolt pattern, Hope Technologies' 3-bolt pattern and Rohloff's 4-bolt pattern. Disk brakes are available in two main types, namely the hydraulic and the mechanical versions.
In terms of weight, disk brakes are heavier compared to rim brakes. In addition, they are also more expensive. They also need a fork or bicycle frame for the calliper and a hub for the disk itself. This kind of system applies more stress on the spokes of a wheel. The torque of this system is situated right between the rim and the hub. For this reason, bikes using this brake system have stronger spokes, which then lead to more expensive and slightly heavier wheels.