Bettina Liano Jeans Sizes
Jeans are essentials for anyone's closet. You must have a reliable pair of jeans to be pulled out anytime you need one for either casual or smart getups. Jeans, however rugged they may appear, can also be used for dressing up in occasions that call for a casual getup.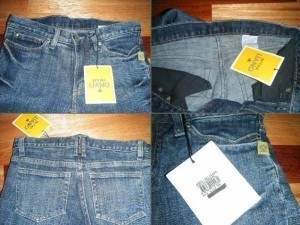 Bettina Liano jeans are some of the most fashionable denims available for women. It has been selling for over two decades now. Bettina Liano is a popular Australian brand that started in Melbourne and conquered the world over in no time. Today, it is an acclaimed brand that is selling a good bunch of pairs worldwide.
Bettina Liano Jeans Sizes
When buying jeans, size is an important consideration. That's why you must take note of Bettina Liano jeans sizes to see which size will actually fit your body measurement.
Bettina Liano offers jeans in Extra Small sizes, with waist circumference measuring 24 to 25 inches. There is also the Small size, which is in 26 to 28 inches of waist circumference. Medium-sized jeans have waist measurements of 29 to 31 inches. The Plus-size jeans include Large, which is between 32 to 34 inches and Extra Large, which has measurements of 35 to 36 inches.
The Bettina Liano Advantage
There are so many signature brands in the market. But why should you pick a Bettina Liano? Well, for one, the brand combines the art of tailoring with its fashion forward direction. It continues to lay down an amazing way of constructing clothe designs that will wow the market. It continues to think out collection that will please its target audience.
Bettina Liano stands for a brand of quality that is incomparable. It has a sincere dedication to maintaining its premium quality by paying attention to details. It never leaves a feature unturned – from the fabric to the cut to the trimmings.
Bettina Liano also vies to create unique pieces that will please and accentuate the female form. This signature brand is intent in placing high regard to the contours of the human body.
If you are looking for a pair of jeans that is not only fashionable but is also high valued, you should go for the Bettina Liano brand. Bettina Liano would not be regarded as a 'jeans queen' for nothing. She sets very high standards with her creations, which is somewhat being followed in the industry by others who have dreams of making it big in terms of creating not just jeans but all kinds of women's clothes as well.