There are quite a number of bed sizes and types. It depends where you are shopping from. Oh well, it depends on the kind of bed you are dealing with.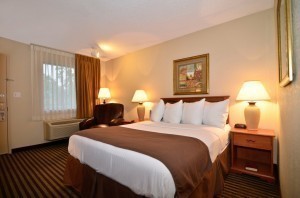 You see, there is really no standard bed sizes and types. They are different in almost every different country. The United States has its own set of standard sizes. The United Kingdom also has its own set of standard sizes. Even Italy, Netherlands, Sweden, Japan, Latin America, and South Africa all have their own set of bed sizes standards.
However, market standards usually follow America's bed sizes and types. They are widely available in many home stores worldwide. Here is a list of the common bed sizes:
Single – 39" x 75"
Double/Full – 54" x 75"
Twin Extra Long – 39" x 80"
Three Quarter – 48" x 75"
Super Single – 48" x 84"
Full Extra Long – 53" x 80"
Queen – 60" x 80"
California Queen – 60" x 84"
Olympic Queen – 66" x 80"
King – 76" x 80"
California King – 72" x 84"
Since bed dimensions are widely varied, it is advisable that when buying your bed you must never leave without a tape measure. Being able to get the dimensions of the actual bed you are looking to buy will give you a better idea if you are dealing with the right kind or not.
Other Things to Consider
Aside from size, there are some other bed shopping considerations.
First, look for a bed type that will fit into your home style as well as into the amount of bedroom space you have. There are many different bed designs and styles that are introduced to provide lots of options to wise homemakers.
Second, choose a mattress of the right size and the right type, which will ensure you will have numerous restful sleeps in your new bed.
If you are sharing the bed with another person, say, your husband, you must shop with him. This is to make sure that you will be able to pick out a bed that will spell not only your comfort but also that of your bed partner.
There are many great places to shop for a new bed, including online. There are online shops that can direct you into a showroom, which will help you have an idea of what exactly the type and size you should be looking for. After that, you can easily drive down to a local home store and look for the same unit you have seen online. You may also do the shopping online to enjoy utmost convenience.