Bed Size Which Is Bigger King or Queen
When it comes to bed size, which is bigger, King or Queen? We dare say it depends which standard size chart you are looking at.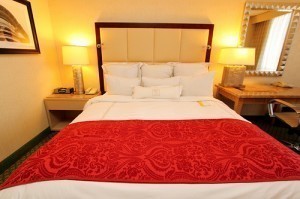 In the US standard size chart, King size bed is bigger than the Queen but in the UK standard size chart, the Queen is at least wider.
Size Charts
We will give you a sneak peek on the standard size charts for both the United States and the United Kingdom:
US
UK
Single – 39" x 75"
Toddler bed – 27" x 55"
Double/Full – 54" x 75"
Small Single – 30" x 72"
Twin Extra Long – 39" x 80"
Standard Single – 36" x 75"
Three Quarter – 48" x 75"
Prince/Small Double/Three Quarter – 48" x 75"
Super Single – 48" x 84"
Standard Double – 54" x 75"
Full Extra Long – 53" x 80"
King – 60" x 75"
Queen – 60" x 80"
Super King or Queen – 72" x 75"
California Queen – 60" x 84"
Olympic Queen – 66" x 80"
King – 76" x 80"
California King – 72" x 84"
In the chart above, you will see that in the US chart, the Queen size bed is definitely smaller than the King size bed. While the standard Queen is just 60 inches wide, the standard King is about 76 inches wide. In the UK chart, the standard King is 60 inches wide but the standard Queen, also popularly known as the Super King, is 72 inches wide.
Different Beds, Different Sizes
There are quite a number of different bed types, names, and sizes. Many countries around the world have issued their market standards. Among those that have different terminologies and dimensions for their types of beds include Netherlands, Italy, Japan, Australia, Sweden and South Africa. It is important to know this so you will not get lost along the way. You might be shopping for a King with a 76" x 80" dimensions but you are getting it from a UK manufacturer. That makes it a little smaller at 60" x 75", practically smaller than the standard Queen in America.
When shopping for beds, therefore, you must have a tape measure at hand. Do not just for a King or Queen or a Twin. Measure up so you are sure about the dimensions. That will help you decide easily if it is the perfect size you have been looking for, which will fit the available amount of space in your bedroom as well as fit your requirements for comfort. It is also important to figure out whether or not the size you want to buy will fit into the doorways to your bedroom.