A herbaceous plant that is considered as one of the cores of Native American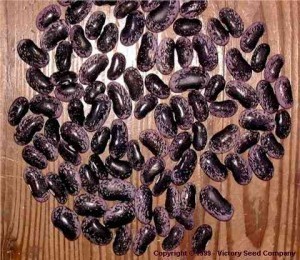 agriculture, the bean is very popular in some regions of the world including Africa, Europe, Asia and Oceania. The top producers of the plant include Brazil, India, Myanmar, China, United States and Tanzania. Beans have various cultivars. These include the dry beans, green beans, shelling beans as well as popping beans. This plant is easy to plant and cultivate. In addition, it contains nutrients that are important to improve our health conditions. To grow beans successfully, it is best to have ideas about the different bean sizes.
The Sizes of Beans
What are the different bean sizes? The height of bushes usually ranges from 20 centimeters to 60 centimeters. The plant runs in vines with a length of 2 meters to 3 meters. The leaflets of the plant have a length of 6 centimeters to 15 centimeters. The width of the leaflets is estimated to be 3 centimeters to 11 centimeters. The flowers of the plant has a length of one centimeter while the length of the pods measures 8 centimeters to 20 centimeters. The width of pods is around 1 centimeter to 1.5 centimeters. Each pod contains four to six beans. The length of the beans can reach 1.5 centimeters.
Additional Information and Other Important Details
One of the most popular varieties of the plant is the dry beans. It is rich in dietary fiber, protein and starch. In addition, beans are good sources of potassium, selenium, thiamine as well as molybdenum. These beans can also be stored in dry and cool place.
If you are looking for a vegetable that is rich in vitamins, then you can consider eating green beans. These are rich in vitamin C as well as vitamin A. The beans are usually cooked by steaming, stir frying and baking.
Red beans are very popular in the United States, specifically in southern Louisiana. One of the popular and traditional dishes that use the beans is the Monday Creole dish. On the other hand, if you want to cook baked beans for your family, you can use white beans. These are commonly used when cooking the delicious and famous Senate Bean Soup. Some of the varieties of white beans are the Great Northern beans, the Rainy River, the Robust, Michelite and Sanilac. Finally, yellow beans are used in preparing dishes with creamy sauce. These are included in the list of the most used beans in Mexico City.