The air traffic control tower is a very important fixture, the main purpose of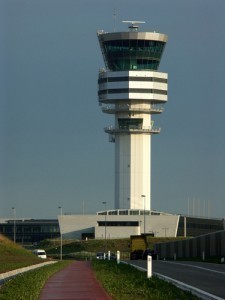 which is to control the movements of aircrafts within the airports. Some airports are experiencing heavier traffic, which increases their need for more control towers. Some of the notable facilities today can be found within the Vienna International Airport in Austria, the Suvarnabhumi Airport in Thailand as well as the Vancouver Harbour Air Control Tower in Canada. Besides these interesting facts, it is also good to learn the different air traffic control tower dimensions.
The Dimensions of Air Traffic Control Towers
As a freestanding structure, the Suvarnabhumi Airport control tower is the tallest in the world today. It stands 434 feet or 132.2 meters high. The Vancouver Harbour Air Control Tower in Canada is also considered one of the highest control towers in the world. However, it is high because it is located on top of the 200 Granville Square within the City of Vancouver in British Columbia, which is a skyscraper standing 465.88 feet or 142 meters tall.
Another notable control tower is found within the Vienna International Airport in Austria. This structure is 357.61 feet or 109 meters high. Aside from this, there is also the control tower of the Seattle-Tacoma International Airport in Washington. It has an overall height of 269 feet or 82 meters. In Norway, you can find the Oslo Airport, which has a control tower measuring 300 feet or 90 meters high.
Additional Facts and Other Interesting Details
Within an airport, the control tower is usually the tallest structure, which rises high over other buildings. For medium-traffic airports, only one controller is necessary for a control tower to operate. In addition, such towers do not need 24-hour operations. On the other hand, busier airports need several controllers and support staff in order for their control towers to function efficiently. Unlike less busy airports, these towers need to operate 24-hours all year long.
Control towers usually have common features like an impact-resistant cab glass, pressure and wind gauges as well as light guns for communication purposes. At the same time, these structures have strip boards that allow Flight Progress Strips, reliable telephone systems and radio communications. Aside from these, they may also have computerized systems for briefing, flight data and meteorological information.
These towers can also help controllers with the aid of surface movement radars, which are highly efficient against poor visibility especially come nighttime. Controllers can easily see flying aircraft within the vicinity of the airport with the aid of aerodome traffic monitors.