The maximum YouTube avatar size is 200 x 200 pixels. But you can use smaller ones like 150 x 150 pixels. Many people just accept the default settings, but it can be customized.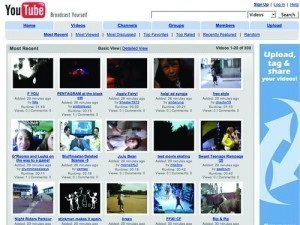 The YouTube Profile
It's true that majority of people just go to the site to watch videos. But the web has a community where users can chat. You can make a list of your friends and post video comments. Your profile has the avatar. This is a picture that represents you. It is right next to the area where you can post comments.
How to Configure Your YouTube Profile
You can change the avatar by uploading a picture to the site. The first step is to go to the YouTube site. Sign in or register first. There is an arrow next to your account. Click it. Choose "Settings". Your avatar and account info will be shown. After clicking "Change", press the "Change Picture" button.
Click "Upload an Image". Select "Choose File". Get the file and be sure that the YouTube avatar size is correct. To upload the file, double click it. Click "Save Changes".
How to Design an Avatar
Your avatar is something that people will be looking at. Fortunately, it is very easy to make an avatar. Once you know the proper dimensions, you can focus on the design. While 200 x 200 pixels is the standard size, you don't have to use that when designing. Start with a large image.
Add as much detail as you want. When you're done, shrink the file to the right size. There are several programs which you can use to make avatars. You don't have to draw images from scratch. You can take pictures with a digital camera and save it to your computer.
Other Information
If you are the creative type, you can make your own custom avatar. You can prepare drawings on a sketch pad. After preparing some sketches, draw them in detail. You can then scan it and put the finishing touches in paint program. After drawing, make sure that you scale the image in proportion. Otherwise, there will be distortions when you set it to 200 x 200 pixels.
As the facts show, the YouTube avatar size is not the only thing to consider. You must also take into account the actual design. However, you don't need to be an artist to put up an impressive avatar.