The Smallest Harley Davidson
The smallest Harley is the XLH Sportster 883 2002. Its specs are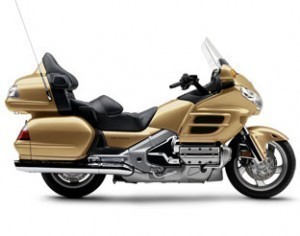 listed below to enable comparison with other Harley Davidson motorcycles.
Smallest Harley Davidson: Physical Dimensions
The XLH Sportster 883 is 2,235 mm (88.0 inches) long and has a dry weight of 235.0 kg (about 518.1 pounds). The seat height is 711 mm (or 28.0 inches). However the seat can be adjusted so this measurement will vary. The ground clearance is 170 mm (equal to 6.7 inches) and the wheelbase is 1,510 mm (59.4 inches).
The fuel capacity is 12.50 liters (3.30 gallons). It also has a reserve fuel capacity of 1.90 liters (this is equivalent to 0.50 gallons). The front brake diameter is 292 mm (11.5 inches) while the rear brake diameter is 292 mm (11.5 inches). Both are single disc.
Smallest Harley Davidson: Transmission and Engine
The displacement is 883.00 ccm (equal to 53.88 cubic inches). The engine is a V2 (four stroke, two cylinders). The torque specs are: 67.00 Nm (6.8 kgf-m or 49.4 ft.lbs) at 4400 RPM. The compression is 9.0:1 and has a carburetor fuel system. The bore x stroke specs are 76.2 x 96.8 mm (3.0 x 3.8 inches).
The cooling system is air and has a belt transmission hard drive . The gearbox is 5 speed. The lubrication system is gear drive pump (full blown, full flow with a dispensable filter). The overhead valves are valve / pushrod operated. They come with self adjusting lifters.
Smallest Harley Davidson: Other Technical Features
The rake is set at 29.6 degrees. The trail is 4.6 in. (116.7 mm) and the tires are Dunlop Harley-Davidson Series S/T D401 (front: 100/90-19; rear: 130/90HB16). The vehicle weight in running order is 230 kg and the gross weight rating is 430.4 kg (948.0 lbs). The oil capacity is 3 qts or 2.8 L.
The specs for the drivetrain are the following: primary drive (3 row chain) 35/56-tooth sprockets; final drive: 27/61-tooth sprockets 2.259:1. The clutch is multi-plated and has a diaphragm spring. The gear ratios are as follows: 1st 9.717, 2nd 6.690, 3rd 5.180, 4th 4.267 and 5th 3.615P.
Smallest Harley Davidson: General Characteristics
The motorcycle possesses a silver powder coated engine with a low rise handlebar. It has a solo seat with mid mounted foot controls. It comes in black, blue pearl or red pearl. It has a speedometer, tripmeter and odometer. The tail/stop lights are 8w/28w, (5w/21w). The lean angle is 37 degrees at right and left.
The suspension wheel travel is 6.1 in. (175.3 mm) for the front and 3.62 in. (91.9 mm) for the back. The front fork is 39 mm. The brakes are caliper type (4 piston both rear and front). The rotor dimensions are 11.5 in. x .20 in. (292.1 mm x 5.08 mm) for the front and 11.5 in. x .23 in. (292.1 mm x 5.82 mm) for the rear.
While this is the smallest Harley Davidson, it is uncertain how long it will remain that way. New models are always coming out so it may only be a matter of time before another motorcycle lays claim to that title.