There are several Detai Hotels that are worth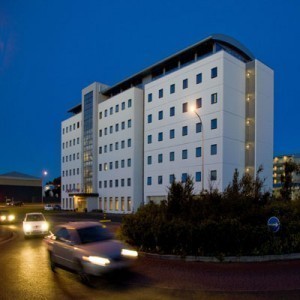 looking into if ever you are considering staying in this hotel chain in China. A member of this hotel chain is located in Qingdao. There is another one situated along Zhaoyang Road. And there is one more along Lao Shan Road in the Laoshan District. With room rates ranging from $28 to $44 this may well be one of the biggest hotel chains in the said area.
Each member of this hotel chain exhibits the same standards of service. Amenities may be slightly different from one member of the hotel franchise to the other. However, you can be sure to get the same class of service from every member of this four star hotel chain. If you are in China on business or are simply just looking for good service and good value for your money then one of these hotels are fine options.
Contact Information
Here is the contact information for each of the members of this hotel franchise:
Detai Hotel Qingdao
Address: Number 67 Lao Shan Road, Laoshan District, Qingdao, China
Phone: 0532-88816688
Detai Hotel Jiaonan
Address: 15 Qingdao Road (Qingdao Lu), China
Phone: 0532-86196868
Detai Hotel Rizhao
Address: No.18 Zhaoyang Road, Rizhao 276800, China
Services and Amenities
Detai Hotel Jiaonan: This hotel is scenically bordered by the sea and the nearby mountains. Being located at Jiaonan, the central business district, it is ideal for those who are in the area on business. Looking outside your window will show you the Shuilingshan Island. If ever you're taking a day off, a popular place to visit is the nearby Langya Observatory.
Guestrooms in this hotel are well designed. Amenities include KTV room, sauna, gym, and an indoor swimming pool. If you're on business, the hotel has postal services, ticketing services, copy machine, fax machine, printer, telefax, restaurants, and a conference center. Hotel rooms are usually equipped with a security system, satellite TV, Internet access, air conditioning, and 24-hour showers.
Detai Hotel Qingdao: This hotel just opened their doors to the public in 2005. It is located near the Qingdao's scenic area, which is quite convenient if you are here for a vacation. This hotel offers different types of rooms to accommodate everyone's budget. Whether you're here for a splurge or are just backpacking, you'll find a room that will be agreeable for your budget.
Room types include suites, business rooms, and standard guestrooms. Standard amenities present in all rooms include 24-hour hot water, broadband Internet access, and air conditioning. General hotel facilities and services include ticketing, currency conversion, concierge service, private rooms numbering 16, a banquet hall, and a gift shop.
Detai Hotel Rizhao: This hotel has all the standard amenities and features of the hotels in this chain. This hotel isn't that far from the business district and is near some of the area's tourist attractions. Two of the popular places to visit near this hotel are the Qingdao Naval Museum and Mount Huaguoshan.
Detai Hotel Quality
This hotel chain is one of the biggest names in each of its respective districts. They are often ranked within the top 10 hotels in their corresponding areas. They clearly are some of the best samples of fine service and the local hospitality of China.