If you would rather have your GPS navigation unit sitting on top of your dashboard instead of having it installed into your dash, a GPS dash mount is what you need.
Sticking your GPS unit on the windshield could prove to be more of a hindrance since it is covering part of your windshield. With GPS dash mounts, your navigation system is right within eye level which makes it easier to see plus you'll know that the unit is sitting securely on the dash.
Size of GPS Dash Mounts
When it comes to size of GPS dash mounts, you will find that this comes in various dimensions. However, the sizes generally fit any dashboard size of whatever type of vehicle so you won't have a hard time looking for the perfect fit.
You can find a size of GPS dash mounts in dimensions of 7.5 inches in length by 5.8 inches in width by 0.2 inch in height. This is considered as one of the ultra thin models available these days.
Another option for a size of GPS dash mounts is one that measures 8 inches in length by 6 inches in width by 1.2 inches in height. As you can see, this size is an inch thicker than the previous model mentioned above.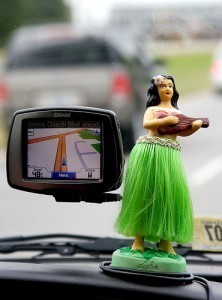 For a size of GPS dash mounts that is a bit longer but narrower, this may come in dimensions of 8.2 inches in length by 4.5 inches in width by 0.2 inch in height.
If you are looking for a longer but still ultra thin model, this size of GPS dash mounts is perfect.
Using GPS Dash Mounts
GPS dash mounts basically come with their own stick-on adhesives or adhesive safety hooks depending on the brand or manufacturer of the dash mount.
Generally, these dash mounts can be easily installed, removed and then re-installed once again without leaving any marks on your dashboard.
Usually, there is a plate in the middle of the dash mount where you can place your GPS device. The plate is made from materials that will securely hold your navigation unit in place even as you make sudden turns on the road.
The easy installation, removal and re-installation feature allows you to take out your dash mount and your GPS unit when not in use so you won't attract unscrupulous characters who may want to get their hands on your device.
Most of the designs of GPS dash mounts allow them to conform to any dash surface, even uneven ones so you won't have to worry about secure installation even if your dash has a slanting shape.