Plastic bags are considered sanitary bags,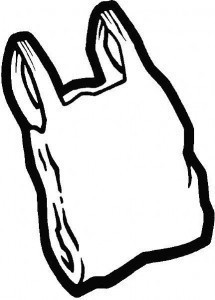 able to contain dirt inside without affecting the hands, or keep dirt out from affecting items inside it. They come I different sizes and for different purposes. Here are common plastic bag dimensions and uses.
Bag-in-Box
Bag-in Box or commonly known as BiB, this is often used in packaging, specifically for storing products for transport, like liquids. BiBs are of special layers of metalized film resulting in a sturdy plastic bag also known as a bladder. This is placed inside a carton box to protect its walls and bottom. BiB plastic bag dimensions depend on the size of the box they will be placed in as protective lining. But to be sure, measurements of plastic bags for this purpose take up the whole interior area of the box used.
Milk Bag
Milk bags are for storing powder or liquid milk. A common type can carry a litre or 0.26 US gallon, and the plastic bag dimensions are sized accordingly. A space clearance is provided—about 1.5 inches—for cutting off a corner of the bag without touching or harming the contents. This is for pouring purposes. Some come in 2 to 5-litre sizes, with the corresponding measurements of plastic bags. They are mostly of opaque material and sturdier than the usual kind.
Reclosable Bag
Most plastic bags need to be knotted to seal or cut off to open. Reclosable bags need neither. They come with a built-in slider grip on top, or a simplified zipper as shoppers say, for opening and sealing. Just match the elongated tongue to the groove and slide-press to seal. Or, simply pull the bag sideways to open and the groove easily releases the tongue. Some bags come with a lock which needs to be slid open or close.
They come in 2 to 6 MIL, opaque or clear (or the white-stripped type). Measurements for plastic bags of this kind vary from 2 by 2 inches to 14 by 24 inches. They provide static, UV, and corrosive gas protection, among others. Seal reliability depends on reclosable plastic bag dimensions—the smaller the better. This is because people tend to put bigger and heavier items in bigger bags.
Grocery or Shopping Bags
Grocery bag dimensions come in a variety:
For Single items: These usually measure 3 by 5 inches. They are used for packing single small sized items like a bar soap, sachet, margarine, or candies. It is also used for segregating wet or cold items from dry ones in a bigger bag.

For More Shopping: Bags for this purpose often measure 10 by 12 inches, or bigger. Shoppers buying 4 to 5 items or more can use this bag type.