Outdoor Advertising Space Sizes
The following are the standard outdoor advertising sizes.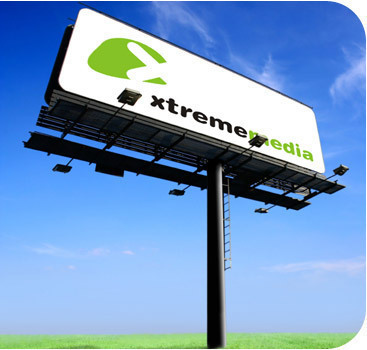 While you may use dimensions other than these, the following are the most effective in drawing people's attention, which is why they are the most utilized.
Outdoor Bulletin Size
The sizes are 12′ H x 24′ W, 10′ H x 40′ W, 10′ 6" H x 36′ W, 14′ H x 48′ W, 20′ H x 60′ W and 20′ H x 24′ W. The ads on the rotary type are always relocated every 60 days. The permanent bulletin means the ad placement is fixed throughout the contract.
The size and copy specs of most of bulletins is 14′ H x 48′ W. The outdoor advertising size for outdoor bulletin extensions usually has a limit of 2 feet below, 5-1/2 feet above and a couple of feet on both sides. The standard bleed poster measures 10-7/8" H x 23-11/16" W.
Outdoor Poster Sizes
The common sizes are 8-sheet junior: 5′ H x 11′ W; 30-sheet bleed: 10′ 5" H x 22′ 8" W; 30-sheet: 9′ 7" H x 21′ 7" W and 30-sheet wrapped: 12′ 3" H x 24′ 6" W. The printed posted standard bulletin measures 7" H x 24" W. The posted deluxe bulletins measure 5-1/4" H x 18" W and the bulletin posters 14′ H x 48′ W.
Transit Sizes
For the phone kiosk it is 50" H x 26" W; for the shopping mall 60" H x 46" W; for transit shelter: 69" H x 48" W and for the bus bench 24" H x 72" W.
Bus Poster Sizes
Other outdoor advertising sizes are for buses. These include the tailight display at 21" H x 72" W; King 30" H x 144" W; headlight display 21" H x 44" W; Super King 30" x 240" W, Super Queen 30" H x 108" W and Queen at 30" H x 88" W.
Subway Poster Sizes
Car card sizes are: 11" H x 14" W, 11" H x 28" W, 11" H x 42" W, 11" H x 56" W, 16" H x 39" W and 16" H x 44" W. The one sheet measures 45" H x 29-1/2" W and the two sheet 45" H x 59-1/2" W. The three sheet measures 45" H x 89 1/2" W; the urban panel 29-7/8" H x 59-7/8" W and the clocks 29-1/2" H x 46-1/2" W.
Tips for Effective Advertising on Airports
Know the people who will be looking at the ads you place. Make sure your target product will reach their intended target. Stats show majority of people who go to airports are upscale businessmen with laptops, credit cards, are college graduates and have a cell phone.
They also have Internet access and many own a home. If you advertise any products related to these, chances are high people will notice it.
This rule applies to places like subways, buses etc. By knowing the characteristics of the people in the area, the ad will be noticed, no matter the outdoor advertising size you use may be.