Most Expensive Wrist Watch
For a lot of people, time is gold; particularly for those who are career-driven individuals who may also have a lot of responsibilities at home to take care of. There just doesn't seem to be enough time to do everything that one needs to accomplish on a day-to-day basis.
However, for a good number of the rich and famous, the old adage "Time is gold." is not only a metaphor but also something that they have taken quite literally in that they own some of the world's most expensive watches costing millions of dollars per timepiece!
What is the Most Expensive Wrist Watch?
This honor goes to a bejeweled wrist watch made by luxury Swiss watches manufacturer, Chopard. They unveiled to the public their 201-carat bracelet watch which was estimated to cost a mind-blowing twenty-five million dollars!
Why so expensive? Well firstly, there is the heart-shaped pink diamond weighing an astounding fifteen carats. Next is the twelve-carat blue diamond which is also heart-shaped. Finally, there is the eleven-carat white diamond, again heart-shaped.
But these are not all. These are only the icing on the cake. Adorning these three heart-shaped diamonds are smaller-sized diamonds – more than six hundred in all.
To get a closer look at this watch, check out the number of diamonds it has:
– One pink diamond weighing approximately 15.37 carats
– One blue diamond weighing-in at 12.79 carats
– One white diamond weighing about 11.36 carats
– Three yellow diamonds, pear in shape, weighing a total of 8.45 carats
– Twenty-six yellow diamonds, pear-shaped once again, with a total carat weight of 17.07
– Forty-eight yellow diamonds, round-shaped, with a total carat weight of 8.81
– Two hundred and sixty white diamonds, pear-shaped, with a total of 60.94 carats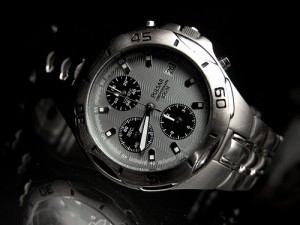 – Ninety-one white diamonds, round-shaped; with a total carat weight of 10.29
– Four hundred and forty-three yellow diamonds with a total carat weight of 4.95
With all these diamonds of various colors and sizes, all with flawless quality; it comes as no surprise that this wrist watch fetches a 25-million dollar tag price!
Patek Phillipe Supercompilation
Patek Phillipe's 1933 Supercompilation timepiece does pale in comparison with the 201-carat Chopard luxury watch but it still comes with a steep price tag: $11 million.
This timepiece was auctioned off at Sotheby's back in 1999 and sold at the above-given price. This is a yellow gold watch that has twenty-four complications and 2 faces.
Incidentally, it took the designers 3 years to finish the watch's design and another 5 years to complete.