Largest Food Chain Restaurant
Previously, McDonald's is the world's largest food chain restaurant. But not anymore. At this point, the distinction now goes to Subway. With 33,749 branches around the world, it has surpassed McDonald's 32,737.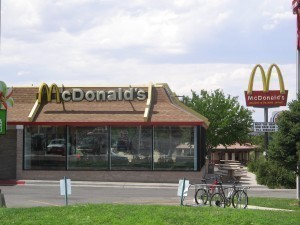 Although the battle is not yet over — as McDonald's is expected to regain its stature – Subway is obviously enjoying rapid growth in the international market. That's what its current status, as the largest food chain restaurant, has to say.
Subway: Sandwich Giant
Subway is a famous name since the 1960s. It first opened an international branch in 1984 that was located in Bahrain. Soon enough, it opened branch after branch in different parts of the world.
At present, it already has 24,000 branches around the United States. The other 11,000 plus is located worldwide, with serious concentrations in Asia. It was reported that in the coming days, Subway would continue to expand globally, especially now that its sandwich concoctions are becoming wildly popular all over.
Subway operates in 95 countries, a good chunk of which is in non-traditional locations such as military bases and campuses. It has consistently ranked in famous lists such as the Top Franchises, Fastest Growing Franchise, and Global Franchise among others. Subway reportedly earns a $15.2 billion-revenue annually.
Delectable Sandwich Recipes
Subway's strength is drawn from its sandwich recipes, which have become all-time favorites. Their submarine sandwich or sub is a whopping concoction of all the good things – meat, vegetable, cheese – and it comes in different sizes: four inches, six inches, 12 inches, 18 inches, and a whopping 3 feet long or 36 inches. The sandwich offerings vary from store to store, city by city, and country to country. But just like any food chain restaurant, Subway offers a standard menu.
Subway sandwiches usually include salami, ham, pepperoni, lettuce, tomato, onion, olives, pickles, bell peppers, and jalapeños. There are other stuff offered in other countries including corn, carrots, avocado, and radish among others.
Aside from sandwiches, Subway also offers cookies, bagels, pizzas, and even salads. Subway's impressive menu is definitely part of its worldwide success as much as advertising is. People are given enough number of delectable options. Every time, there is also something new to try. That's why they keep coming back for more.
Before 2011 closes, Subway is expected to open 2,010 restaurants in the UK alone. Suffice it is to say, Subway is poised to exceed its number of local restaurants by franchises outside America. It hopes to make even more money by building branches in other countries.