How Small is the Smallest Air Conditioner?
An air conditioner is described as a mechanism, system or home appliance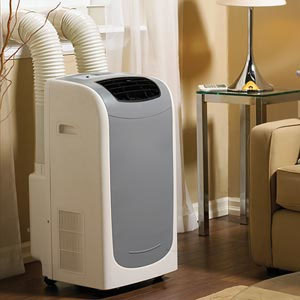 designed to extract and dehumidify heat from a specific area. Utilizing a simple refrigeration cycle, one of its main functions is to offer comfort in times of cold or hot weather. In comes in different types such as absorptive chillers, evaporative coolers and through-wall units. Aside from these basic facts, there are more to learn about it including the size of the smallest air conditioner.
The Size of the Smallest Air Conditioner
How small is the smallest air conditioner? The Genesis 13 is probably the smallest air conditioner in the world. Developed by McLean Thermal Management West, this product is 13.25 inches or 337 millimeters high, 14.25 inches or 362 millimeters wide and has a depth of 7.80 inches or 198 millimeters. In terms of shipping weight, it measures 48 pounds or 22 kilograms. The maximum ambient temperature is 125 degrees Fahrenheit or 52 degrees Celsius.
Additional Facts and Other Interesting Details
The Genesis 13 compact air conditioner is packed with different highly interesting and convenient features. It has a thermostat control with a high temperature alarm and digital display of enclosure temperature. It also features a flashing display, the purpose of which is to indicate the condition of the alarm. The noise suppressor feature is also very nice.
This air conditioner also comes with a very nice condensate management system, which helps evaporate moisture from the enclosure. Thanks to this feature, you no longer need to worry about wet floors, messy buckets and drain tubes. To provide optimum heat transfer, this product comes with ball-bearing fans that are industrial grade and high performing. It comes with a full-furnished mounting template, gaskets and mounting hardware.
Air conditioners use refrigerants like Freon, which is a family of haloalkane refrigerants. These products are known for their safety and superior stability. The use of domestic air conditioners is prevalent in Middle Eastern and Asian countries like Singapore, South Korea and the United Arab Emirates. In the U.S., the use of a home air conditioner is prevalent in areas like the East Coast and the Southwest.
The early forms of refrigerators and air conditioners made use of flammable or toxic gases such as propane, methyl chloride and ammonia. These elements are dangerous to the health of people. Good thing, an American chemist named Thomas Midgley Jr. was able to invent the Freon in 1928, which became the very first chlorofluorocarbon gas. Later on, this element was found to be harmful to the earth's atmosphere, specifically to the ozone layer. This finding eventually led to the research and development of healthier alternatives, one of which is the R-410A.