How Big is Google Data Centre?
Known for its success in the Internet search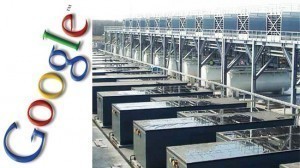 industry, Google is a profitable public corporation engaged in video-sharing, social networking and online mapping services. Aside from these things, it is also known to specialize in office productivity as well as e-mail. In recent years, it has developed a mobile phone operating system and an open source web browser. Its official headquarters is called the Googleplex, which is found within the City of Mountain View in California. In addition to these important facts, it is also good to know the size of the Google data center.
The Size of the Google Data Centers
How big is Google data center? Google has stationed numerous data centers all over the world, about 12 of which can be found in the United States. One of the biggest is dubbed as Project 02, which is nicely situated within the town called Dalles in Oregon. It has a size equivalent to a combined two football fields, which is close to 720 feet by 320 feet. The other significant data centers are found within the City of Goose Creek in South Carolina, the City of Lenoir in North Carolina and the City of Reston in Virginia. Likewise, you can also find one in the City of Atlanta in Georgia.
Aside from the United States, Google has stationed data centers in Europe. In the Netherlands, one facility is found in the City of Groningen while the other is situated in Eemshaven. Additionally, a big data center is also located within the City of Mons in Belgium. For 2009, the company is planning to build another facility, this time within the town of Hamina in Finland.
Additional Facts and Other Interesting Details
In addition to its massive data centers scattered in various parts of the globe, Google is also known for its beautiful and highly captivating headquarters called the Googleplex. This facility is one of the 23 different facilities established by the company in Canada and the United States. It also has five different locations in the Middle East, 14 in the Asia-Pacific region and 23 in Europe.
The Googleplex is made up of four main buildings, which cover approximately 506,310 square feet. Meanwhile, the corporate campus and office space can be found within a much bigger area. Surrounding this all-important facility is the Moffett Field to the east, the Silicon Valley research complex of Microsoft Corp. to the south, and the Shoreline Amphitheatre to the north. Google bought the properties of Silicon Graphics in June 2006, which included the $319 million-Googleplex.