Hollywood Sign Dimensions
The Hollywood Sign is one of the highly recognizable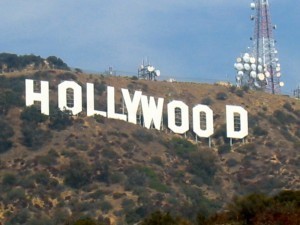 landmarks today, which is found within Hollywood Hills in the City of Los Angeles in California. In 1923, it was primarily created to serve as advertisement. The structural system was made from sheet metal and wood, which was designed by a team led by an architect named Thomas Fisk Goff. Aside from these fascinating details, there are other interesting things to find out about it including the Hollywood Sign dimensions.
The Dimensions of the Hollywood Sign
The Hollywood Sign is comprised of tall white letters that spell out the word 'HOLLYWOOD.' Originally, each letter stood 50 feet or 15 meters high. In terms of width, every letter measured 30 feet or 9.1 meters. Likewise, the sign came with 4,000 light bulbs in order to make it more visible especially come nighttime. After several years, the sign deteriorated. It was restored right in time for the 75th anniversary of Hollywood.
The newly restored sign featured the same tall white letters but with slightly different measurements. Each of the new letters has a height of 45 feet or 14 meters. The width of the letters were altered as well, each of which measured a wider size of 31 to 39 feet or 9.4 to 12 meters. The sign has an elevation of 1,578 feet or 481 meters.
Additional Facts and Other Interesting Details
Today, the protection and promotion of the Hollywood Sign is handled by the nonprofit organization called Hollywood Sign Trust. Its primary purpose is to secure, repair and maintain the physical appearance of the sign. Likewise, it is also responsible for educating the world concerning the cultural and historical value of this highly popular landmark. In order to accomplish such noble projects, it usually raises some funding for the preservation and maintenance of this all-important sign.
Because of the unique features and interesting design of the Hollywood Sign, it continues to appear in popular culture, specifically in various television programs and motion pictures. Some of these films include "The Rocketeer" and "The Day After Tomorrow." Furthermore, it was also featured in the 1974 American disaster film entitled "Earthquake." In 2009, it was also shown in one of the episodes of the documentary TV mini-series "Life After People: The Series."
In 1978, a public campaign was launched to restore the beauty and appearance of the sign. Nine donors gave $27,777 each, the total amount of which was $249,993. Some of the notable donors included Hollywood Independent Newspaper publisher Terrence Donnelly, Italian movie producer Giovanni Mazza and Warner Bros. Records.