Dimensions of a Jewel Case Insert
The jewel case is one of the most pr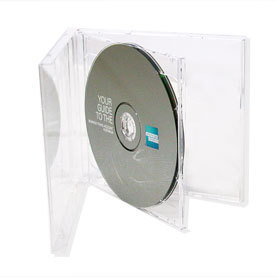 eferred choices when it comes to quality optical disc packaging. It is a guaranteed way to protect DVDs, CDs and other forms of optical media. It prevents them from different kinds of damages including scratches and many other destructive elements out there. This case usually comes with an insert, which contains all-important data that consumers need to know about a specific product. Besides these interesting things, it is also good to learn something about the dimensions of a jewel case insert.
Jewel Case Insert Dimensions
A jewel case insert may come in two major forms. The first one is referred to as a booklet, which is basically a liner note measuring 4.72 inches by 4.72 inches or 120 millimeters by 120 millimeters. The second form is commonly called a single, which is just a leaf folded at the center. It measures 9.53 inches by 4.72 inches or 242 millimeters by 120 millimeters. These inserts are usually placed on the front lid, which are kept in place by at least two to four tabs.
Right at the back part of a jewel case, another form of insert is available, which is called the back card. It can be seen through the clear back of the case when inserted underneath another important part, which is the media tray. It often comes with a list of available tracks, contents as well as other important information about the optical media. It usually measures 5.9 inches by 4.65 inches or 150 millimeters by 118 millimeters.
Additional Facts and Other Interesting Details
Despite the durability and efficiency of the jewel case, it remains associated with a number of significant issues. One of these is the weakness of the two brittle plastic arms that serve as hinges. They often break once a significant amount of stress or shock is applied onto the case. Another weakness of the design is the hub, which features teeth that are very much susceptible to snapping. Furthermore, the tabs can also become a problem for many users, specifically because they can somehow tear the inserts because the grip is too tight.
Today, numerous alternatives to this optical disc packaging are available like the Jakebox, WowWallet as well as Digipak. In addition, it is also possible to use envelope-type designs as well as slipcases. Smaller variations have been invented as well, particularly those designed for use in 8-centimeter DVDs and CDs. The standard size of the original jewel case is 5.59 inches by 4.92 inches by 0.39 inch or 142 millimeters by 125 millimeters by 10 millimeters.