There are different bike frame sizes. Choosing the perfect size is tantamount to the rider's comfort. It is very important, therefore, that you choose your bike size well to ensure that you will have many adventurous rides on your bike.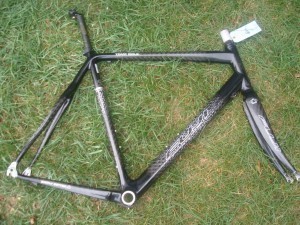 Riding a bike is a nice hobby. It works you out while giving you a nice taste of adventure. It will help manage your stress if you are able to ease out the tension in your body by relaxing your nerves. Biking will show you many exhilarating sights. There are many picturesque scenes that you have to see. With a bike, you are out for an adventure of a lifetime.
How to Choose the Right Size of a Bike
Fit is an important consideration when choosing a bike. It will spell your comfort. It will spell your fun riding. It will spell your ride's efficiency in being with you in your journey to explore a whole new world.
For non bike experts, choosing the right size can be challenging. Knowing which size is perfect for you can be tricky. Even the most experienced cyclists would require a professional advice regarding the kind of bike they should pick up.
There are a couple of things to consider when choosing the right size of a bike through its frame size. Bike frame sizes vary. They are made accordingly to give riders the freedom to choose their riding style, their height, their reach, and the actual type of bike.
Bikes are categorized as BMX, road bikes, and mountain bikes among others. Every different type commands a frame size that spells optimum support and comfort for every individual rider.
When choosing your bike size, you must be well-informed about the pros and cons, how to make the measurements, and how to translate it into the best unit that fits the bill. Good thing, the Internet has all those things covered for you. You can easily find a bike sizing guide that will give you all the information you need with regards to sizing.
Remember, fit is an important detail that you should never leave out. It will spell the difference in you ride. Whatever kind of bike you buy you should always take into consideration whether or not your ride fit you right. No matter how expensive your bike is it will not make any sense if it is way too small or too big for you. The best way to find out is to try the bike out for yourself. See if it feels right.