There are many different bicycle frame sizes available in the market. Bike frames are sized differently to give riders the freedom to choose their comfort. It will also help define ease in riding, efficiency, and performance.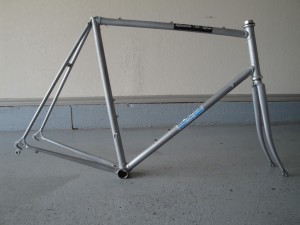 Bike frame sizes are classified according to bike types. There are hybrid bikes, folding bikes, jump and trials bikes, triathlon bikes, mountain bikes, road bikes, trailer bikes, hybrid bikes, women's bikes, and children's bikes. Each type of bike proposes an ideal frame size to meet every individual need.
How to Choose your Bike According to Frame Size
Choosing a bike according to frame size can be tricky. However, there are available methods and formulas that will help you determine the right size. You can measure the frame size from center to center and from center to top and put that measurement against the measurement of your inseam.
But most definitely, the best way to determine which kind of ride is tailored for you is to try each and every unit you can get a hand into and let the feel of it being right come unto you.
Bike frame sizes that is suitable for every individual rider differs from type to type. There is no absolute standard as people are different in many ways, too. Some who are tall may have shorter legs than others who have the same height. That practically means they have shorter reach. All those factors can be defined well if you will be able to try out the bike for yourself.
It is a different thing altogether if you are shopping online. The Internet has undoubtedly made a significant change on how people go about their lives. That includes how they shop.
If you prefer to shop online, then, you must do the leg work to make the necessary measurements and putting them against the available frame sizes for every type of bike.
To help you through the process, you may seek an online help for bike size calculators. A good lot of them prove to be helpful not just in giving you hints what kind of measurements are needed to determine the type of bike and the frame size you must choose. They will also give you an idea of what exactly you should buy. Make sure, however, that they are not commercially driven. In that case, you will be forced to look into the bikes available in their site and from which they earn with every sale.
Be very careful when making an investment on a bike. Learn as much as you can to make informed decisions.