A flowering plant that is native to western Asia, Europe and northern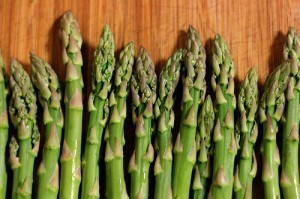 Africa, the asparagus is a perennial plant that has various medicinal and culinary uses. The plant is usually cultivated with tomatoes because it is a very useful companion plant. This plant is popular and widely grown in some countries including Mexico, China and Peru. The top importers of the plant are the European Union, the United States and Japan. To learn more about the successful cultivation of the plant, it is best to know the different asparagus dimensions.
The Dimensions of Asparagus
What are the dimensions of asparagus? The average height of the plant is 39 inches to 59 inches. The length of the leaves is between six millimeters to 32 millimeters. The width of the leaves measures one millimeter. The flowers of the plant have five tepals and the usual length is 4.5 millimeters to 6.5 millimeters. The plant has small round fruits. The diameter of the fruits is six millimeters to 10 millimeters. A cultivar of asparagus that grow in the western part of Europe has stems, which are 30 centimeters to 70 centimeters high.
Additional Information and Other Important Details
The asparagus plant has minerals like zinc, manganese, potassium, phosphorus and magnesium. Aside from these, we can also get iron, calcium and folate from the plant. The other vitamins and minerals present in the plant are vitamin C, vitamin B6, niacin, riboflavin and thiamine.
The plant has compounds that can decrease the acidity of the blood, thus, removes the waste in the tissues. Aside from this, the plant is also helpful in treating rheumatism and arthritis. The other diseases that can be treated by the plant are diabetes, cataracts and constipation. Above all, the asparagus has glutathione and antioxidants that are important to prevent the etiology of cancer.
When growing the plant, it is essential to cultivate it in a place where there is full or partial sunlight. Before planting the crowns, it is best to soak these in compost tea for at least 10 minutes. Apply fertilizer in the soil every summer to stimulate the growth of the plant.
After harvesting the plant, it is important to know how to prepare the vegetable appropriately. Instead of boiling, it is best to steam the vegetable since this cooking method can retain the nutritional value of asparagus. Above all, avoid cooking the vegetable in an iron pot because the tannin that is present in the vegetable can react with the properties of the pot.