Originally designed and developed as an optical disk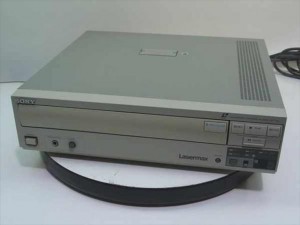 storage medium, the laserdisk is now considered an obsolete form or home video disk format. In terms of image quality, it performed better and more consistently than the Betamax and VHS systems. Although it became an obscure format in Europe, it became popular in various locations in the Asian region including Singapore, Hong Kong and Japan. Aside from these, there are many other interesting things to find out about it including the laserdisk dimensions.
The Dimensions of a Laserdisk
The average diameter of home video laserdiscs is 30 centimeters or 11.81 inches. In 1978, the unavailability of compression and digital encoding schemes eventually led to the use of three different encoding formats with varying rotation speeds. Standard play disks were also referred to as constant angular velocity or CAV, which could store up to 30 minutes of audio or video on each side. Meanwhile, extended play disks were often called constant linear velocity or CLV, which could store on every side of the disk about 60 minutes of audio or video. The third encoding format is called constant angular acceleration or CAA.
Additional Facts and Other Interesting Details
In the 1977 film entitled "Airport '77,' a DiscoVision Laserdisc was featured. It was a single-sided prototype that was inserted into a seemingly Magnavox VH-8000 Magnavision player. Another film that featured a laserdisk was "Back to the Future," where it was hanging on the wall together with the various clocks of Doc Brown. It was also featured in the sequel of the film entitled "Back to the Future Part II."
As the co-owner of this technology, MCA used to call the laserdisk names like 'Laser Optical Videodisc,' 'Reflective Optical Videodisc' and 'Optical Videodisc System.' In 1969, it changed its name to 'Disco-Vision,' which it later called 'DiscoVision' sans the hyphen in 1978. Meanwhile, Philips used to call this kind of format 'VLP,' which means Video Langspeel-Plaat. When translated, the Dutch term means video long-play disk.
The very first consumer laserdisk player available was the Magnavox VH-8000, which even featured the VLP logo. In 1981, a group called LaserVision Association, which was comprised by Philips/Magnavox, Universal-Pioneer and MCA, standardized the format's technical specifications. After such efforts, the system was officially named as LaserVision.
In 1977, Pioneer Electronics decided to engage in the optical disk market. It formed a 50/50 joint venture with MCA, which they later named Universal-Pioneer. The joint venture became responsible for manufacturing industrial players under the terms of the agreement. In 1980, the very first player from Universal-Pioneer called VP-1000 was later renamed to Laser Disc. In 1984, the intercap from the name was dropped to create LaserDisc, which then became the final and common nickname for this particular format.