Brodick Castle Dimensions
Traveling to Scotland is pretty interesting, especially if you have such an appreciation for majestic architectures such as castles.
The Brodick Castle, located at the Isle of Arran is one of the most gorgeous castles you could find and one of the most historic at that. With its grandeur, plus the amount of history encrypted in every wall, there is so much to explore about the castle that you would definitely find captivating.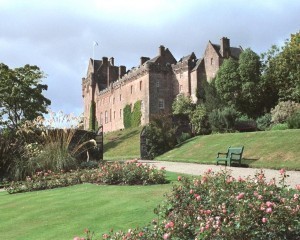 The Brodick Castle dimensions are not pronounced. What is clear, though, is that the current size of the castle is double of its original. Several centuries of standing there in the beautiful isle off Scotland's west coast paved way for people owing it at one point or another to be altered in a way that will fit its dwellers. However, the castle that we can see now, the castle that is being managed by the National Trust for Scotland, is the same elegant structure where Lady Mary Louise Hamilton and her family lived.
Exploring Brodick Castle
Visitors of the Brodick Castle are welcome daily from April to October, and on weekends during winter. It is open as early as 11 in the morning until 4:30 in the afternoon. Admission rate is about $20 per person.
This kind of tour is definitely worth the money what with all the amazing things you would see inside.
Visitors are guided to enter through the front door, which is more than a hundred and fifty years old. Upon entering the 1840s door, you will be introduced to the main hall and the magnificent staircase. Interestingly, you will see the 87 stags' heads' collection, 86 of which were shot in Arran, no less.
On the first landing, you will see two sets of rooms that are linked together. The rooms feature a bedroom with a grand four poster bed, a dressing room, a bathroom, and a boudoir. The castle also has reception rooms, which feature displays of countless collections including paintings and trophies. The kitchen is located on the ground floor, which is adjoined to the tearoom. On your way, you can take side trips to a dungeon room and an interesting room that houses the Hamilton's silver collection. The room used to be the wine cellar but it was converted into a museum to feature the castle's most amazing collections.
If you think that traveling to Brodick Castle is all about exploring just the castle itself, think again. Make sure to manage your time well because aside from all the interesting rooms and the lovely artifacts on display, you still need to see the country park and the gardens.